Let's Get Greens Elected in 2022!
With the Tories in power for the next two years, our futures continue to be under threat. Throughout the pandemic we've seen them give away billions to their friends for PPE, imposing even more cuts to the NHS and authoritarian attempts to curtail our democracy.
It's now clear that real, powerful resistance to Tory rule is not going to come from the centre at Westminster. It's going to come from the grassroots.
That's why we're fighting back, campaigning to elect radical Young Green councillors in towns and cities across the country!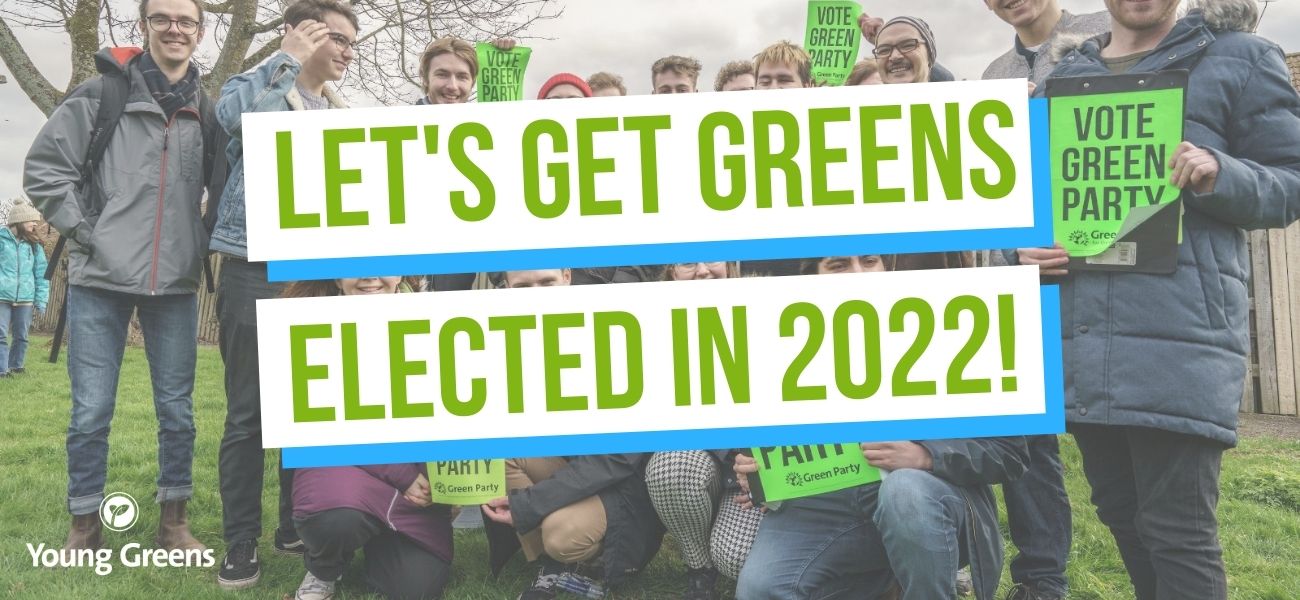 Young Greens Big Weekends!
Watch this space for links to sign-up for each of the Action Days. We'd love to see as many Young Greens as possible at these action days so we've tried to make sure that there's somewhere in the North or the South each weekend, with some weekends focused on a specific location.
Last year, in the midst of the pandemic we weren't able to get on the doorstep and travel to get Greens elected - instead we sent money to Young Greens candidates and got 9 more elected. This year we're back out campaigning to get even more into council chambers. Our Councillors have pushing the boundaries of what it means to be a local councillor - delivering powerful campaigns to make a Green New Deal is central to council budgets, pushing back against forced academisation in local schools, and ensuring that young voices are heard in their communities.
This year, we're aiming to get 12 more Young Green councillors elected, and be a crucial part of winning Green campaigns in the May 2022 elections. The power of Young Greens in our communities is HUGE and you can help make this even bigger!
We have an Access Fund available to support Young Greens traveling to action days. You can apply to the access fund through this form.