four part political education lecture series
Our society is in crisis. While coronavirus has caused the tragic loss of thousands of lives, it has also revealed the deep flaws in our neoliberal capitalist system. Together, the grim legacy of austerity, privatisation, and decades of assaults on workers' rights, is making itself felt in the interlocking crises we now face.

The climate crisis, health crisis, economic crisis, employment crisis: each demand that we take a radical step away from the existing political and economic order.

But how did we get here and how do we overthrow this broken system? Where does our power lie? What can we learn from historical and present progressive movements? And what does a radically transformed, democratic and just society actually look like?

This unique four-part lecture series will explore these vital questions, and provide you with a foundational understanding of how our society has been organised over the last four decades, why this is, how it is flawed, and how we can resist it.

This political education programme is open to all, whether you are a member of the party or interested in learning more, and kicks off on a weekly basis on Wednesday 20 January 2021 at 7pm.
By the end of the series you should be able to:
> Fully understand how neoliberal capitalist agenda have shaped our society both in the UK and globally
> Recognise how our broken democracy has propped up a political and economic order that is failing both people and planet
> Give examples of how people powered movements have resisted and impacted on this agenda, from trade unions to social movements
> Recognise how and why the issues we face today are interlocking, where our power lies in order to transform the system, and where Green politics fits into all of this
Below, you can read short summaries on what each session will cover:
The Young Greens is here to empower a generation of young people to build a society that is radically just and equal.

But first we need to get educated.

In order to change the world around us, we need to understand it and how we got here. Only then can we find the routes to achieving radical change.

Whether you are new to the Green Party and just finding your feet in politics or a long time member looking to develop your own understanding of power, society and Green politics, this series will be the perfect place for you.

With plenty of additional resources and further learning opportunities available following each session, you will be able to take this programme as far as you like, building your knowledge in the areas and at the pace that's right for you.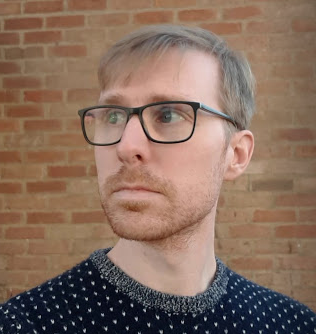 Sam Coates is currently based in Cardiff, and has spent many years working at the forefront of campaigns pushing for a radical and progressive transformation of society.
This includes spending four years as Campaigns and Digital Officer at Unlock Democracy building a movement to demand democracy in the UK, and delivering radical training programmes for the student activist network, People & Planet as their Activism and Events Manager.
He has also managed major election campaigns, designed and implemented activism strategies, and helped found a new political startup to bring UK election campaigning into the 21st century.
Alongside this, he is a longstanding member of the Green Party, a former co-chair of the Young Greens of England and Wales (2011-2013), and was a Green Party County Councillor in Oxfordshire between 2013-17.
This project is supported by the European Youth Foundation of the Council of Europe