This weekend, a record-breaking number of Young Greens were elected to local councils across England. On 'Super Thursday,' which saw the largest number of local elections take place on the same day, eight amazing Young Greens proved that more and more people are crying out for fresh ideas and radical voices to represent them in halls of power.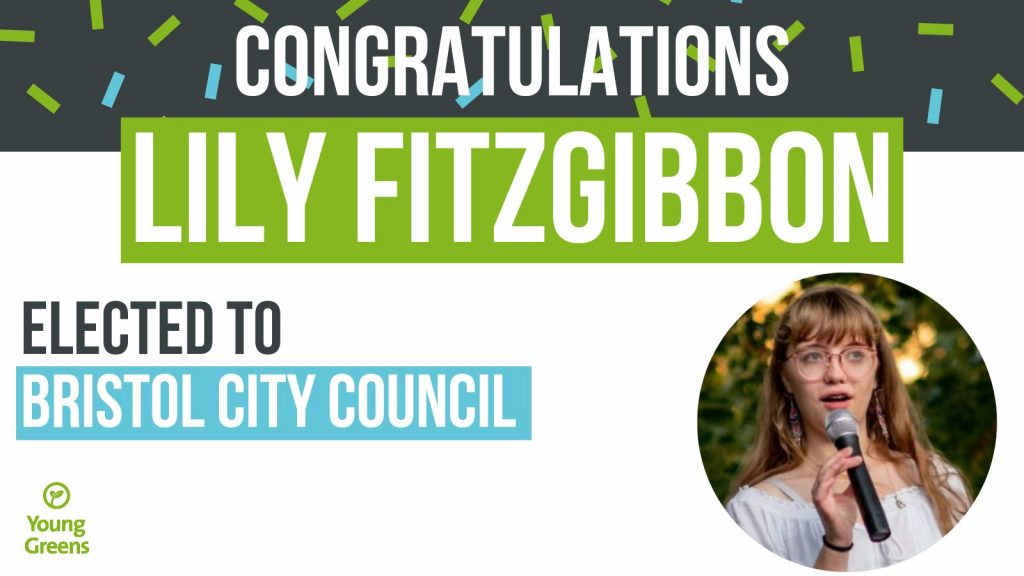 Young Greens Co-Chair and Bristol Youth Strike 4 Climate Trustee Lily Fitzgibbon trounced the competition to win a seat in Bishopston & Ashley Down, Bristol. The Green Party is now the joint largest party on Bristol Council with Labour, and the biggest Green Party council group in the country. At just 18, Lily is now the youngest council member of Bristol City Council.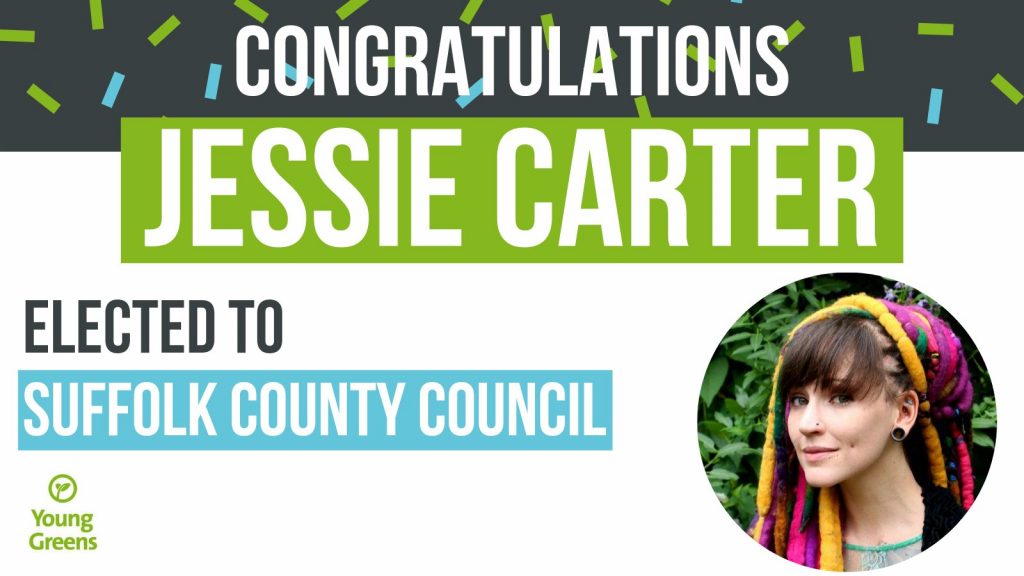 After nearly 10 years of campaigning for the safer management of controlled substances, small business owner Jessie Carter, 28, has been elected to represent Sudbury on Suffolk County Council. A lifelong Sudbury resident, she will reimagine Sudbury's high street and protect its beautiful green spaces. Jessie says, "I am eager to become a young active Green voice for my community".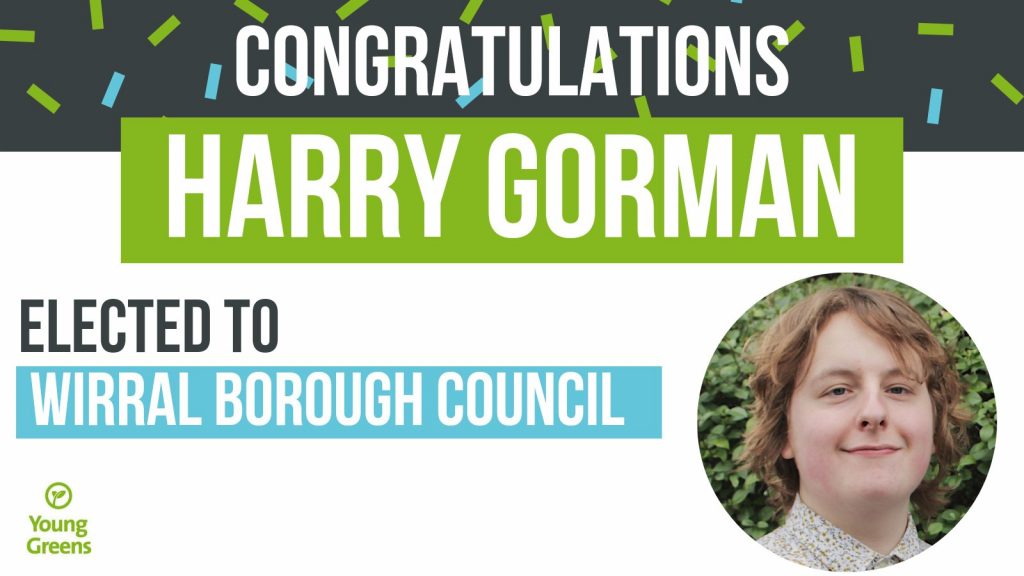 Harry Gorman was elected by the residents of Prenton to represent them on Wirral Borough Council. Harry is a 20-year-old student and now the council's second youngest member. He said, "Some people I've met when campaigning say to me it makes a nice change for a candidate to be young."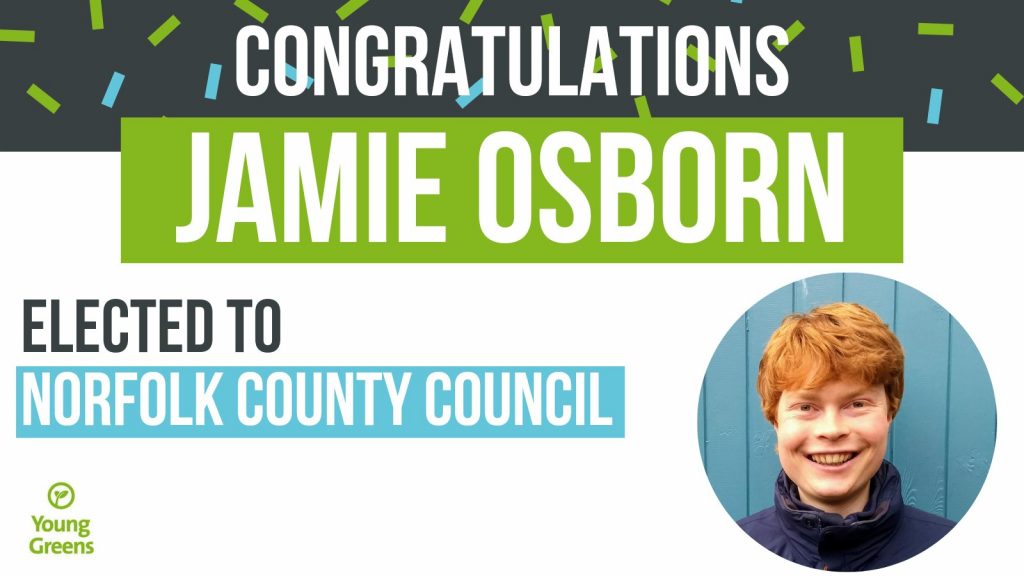 Jamie Osborne, who has already been a pioneering councillor for Norwich over the last two years, was elected to Norfolk County Council. He held a strong lead, winning by over 600 votes. Jamie and the other newly elected Green councillors' number one priority is to put pressure on the council to scrap the £153m Norwich Western Link road.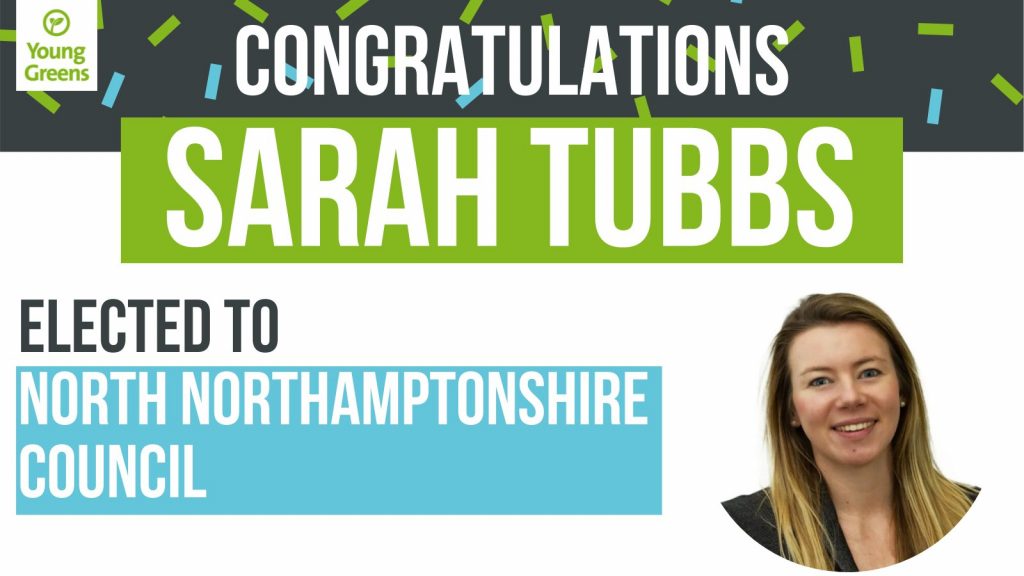 Not one, but two Young Greens have been elected to represent Kettering on North Northamptonshire Council; Sarah Tubbs and Emily Fedorowycz. Sarrah Tubbs is the Founder and Coordinator of The Cambodian Marine Mammal Conservation Project.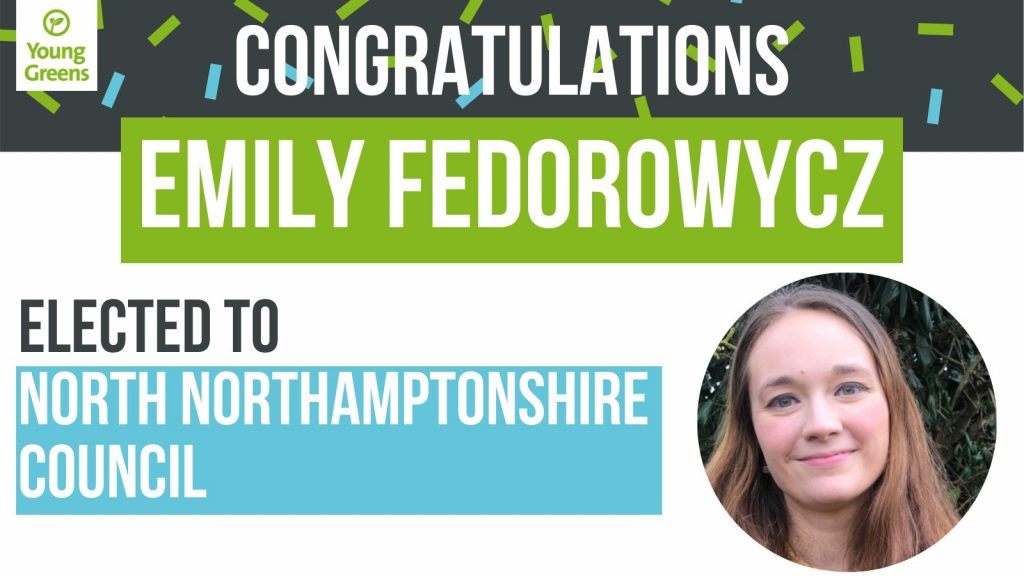 Emily Fedorowycz, SEO strategist, said about her win, "So, so proud to be amongst the first ever Green councillors in Northamptonshire. Can't wait to start making even more of a difference in my hometown and across the county."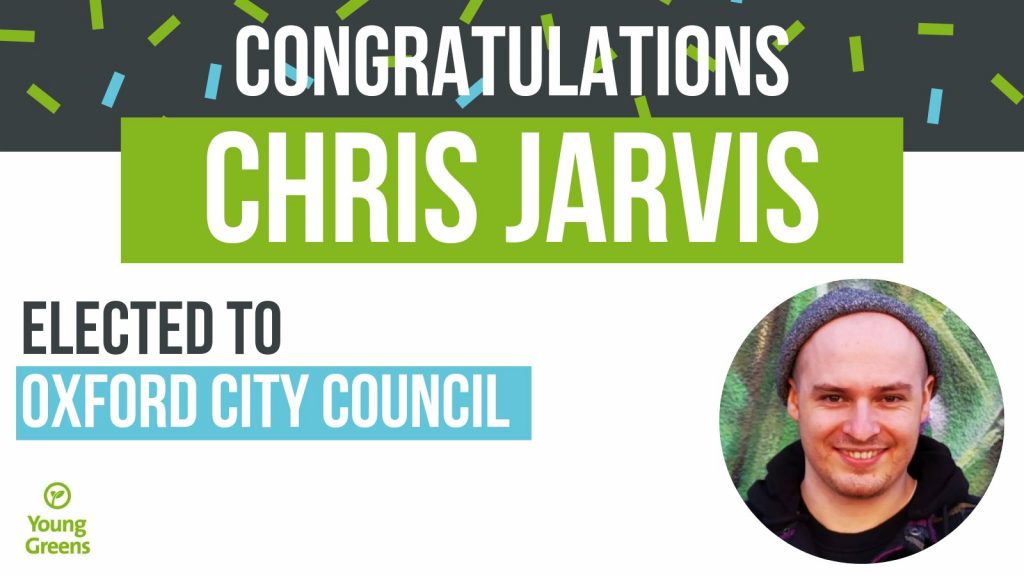 Northamptonshire isn't the only place where Young Greens are being elected in droves, with Lucy Pegg and Chris Jarvis now sitting on Oxford City Council. Chris Jarvis was elected to represent St Mary's ward. Chris is the editor of independent media outlet Bright Green, as well as press and comms lead for We Own it, a campaign organisation against privatisation.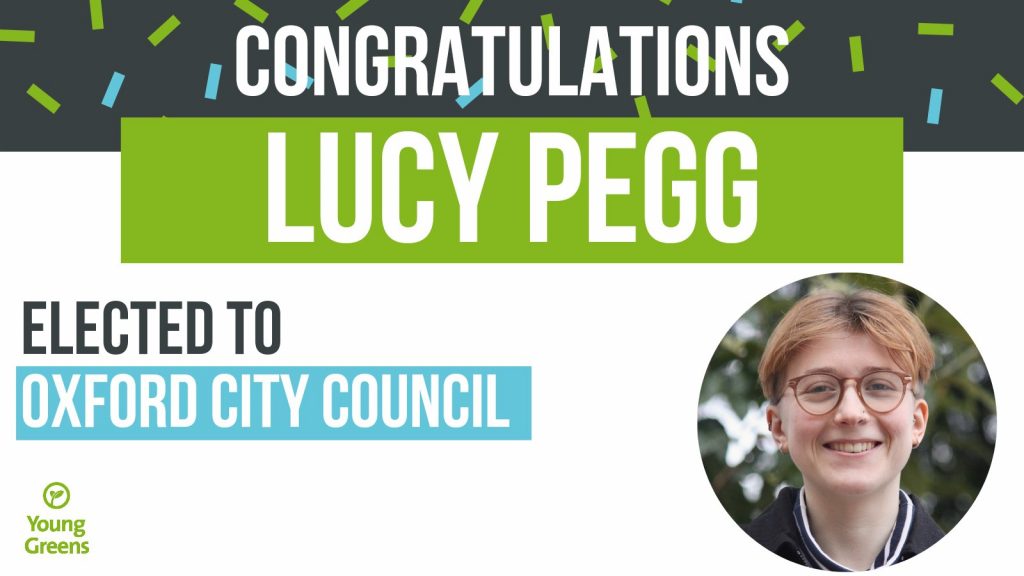 Upon her election, former London Young Greens Co-chair, Lucy Pegg, who now represents Donnington ward, said, "Thank you so so much to everyone who voted Green in Donnington – I can't wait to get stuck in on your behalf". 

Each and every campaign around the country was inspiring and we are looking forward to more Young Greens yet again breaking election records in the years to come. The average age of a councillor is 60 years old; it is essential that more young people are elected at this level of politics to ensure our generation is not one that continues to be left behind. You can be part of the next Green wave, join the Green Party today!