2020 Green Party Executive Elections – Young Greens written hustings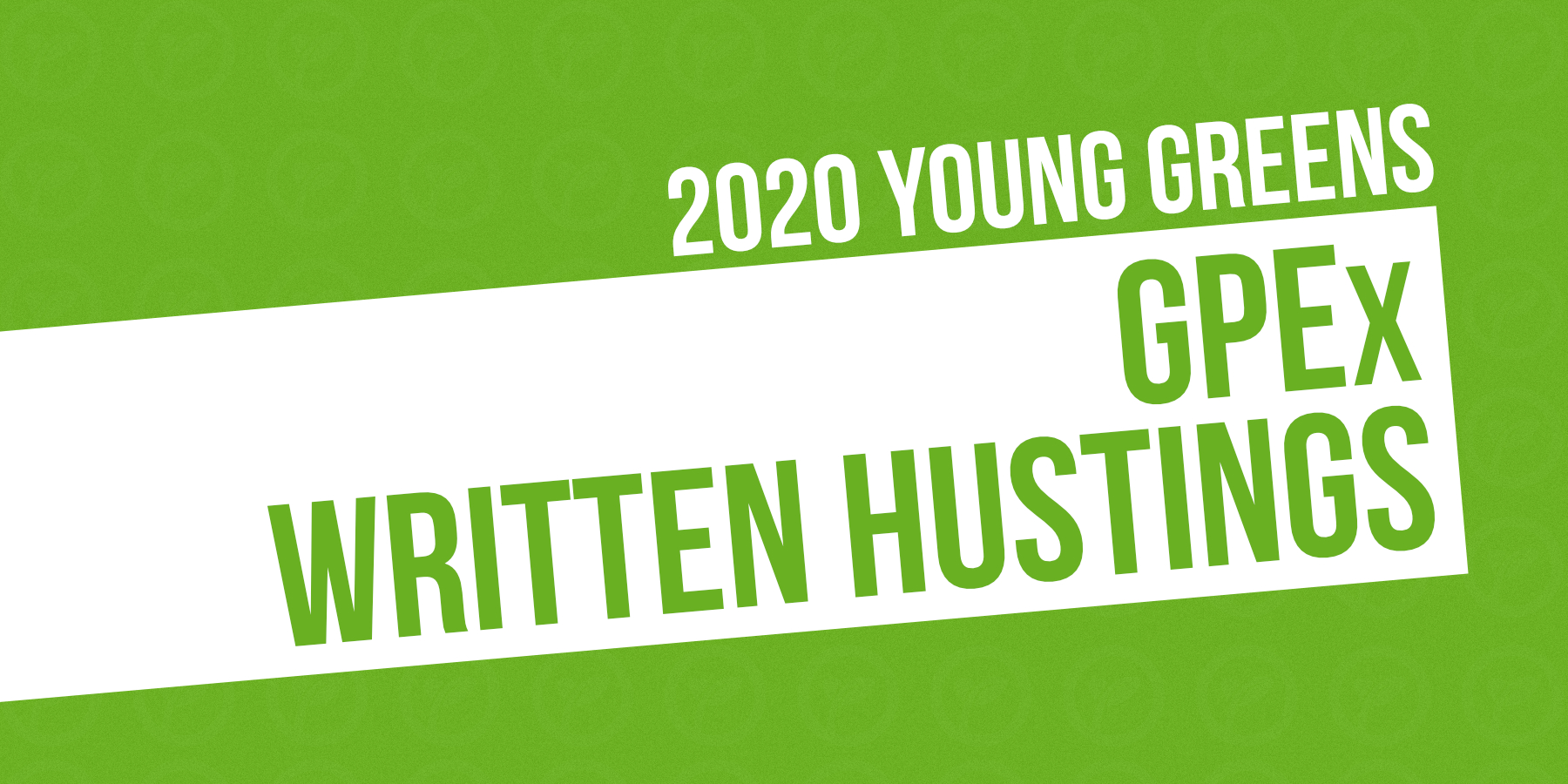 This year, the Green Party is electing 9 new members to its executive committee, the Green Party Executive (GPEx). You can find out more about this summer's internal elections and the role of GPEx in our quick guide here.
We wrote to all the candidates for all the positions up for election with some questions, each based around how they would support the Young Greens, young people, and students in and outside the party. The candidates were given two weeks to answer the set of questions, and each answer had a 300 word limit (anything beyond that has been chopped off at the 300th word).
The questions were:
Why did you decide to stand for GPEx? What's your vision for the Green Party, and how will you help us get there?
Why should Young Greens vote for you?
How do you plan to support and work with the Young Greens in a way relevant to your role if you get elected? How will you ensure that young people's voices are heard and supported on GPEx?
What do you think, with reference to the role you are standing for, the Green Party should do to become better at attracting and mobilising young people and students?
What is your favourite type of biscuit?
Their answers to the questions are below. Visit the Green Party's election page [members only] to read their full statements and find out more about the election.
You can see the other events we're holding during this election, including live hustings for leadership candidates and House of Lords list nominees, on our election page.